my water color artwork here
PAPER : water color paper A2 size
Media : traditional
sky refer:
[link]
OC by

for the HEARTS OF LOVE.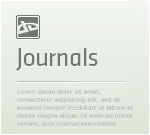 HEARTS OF LOVE contest (updated rules)Shorter version of the rules.

:thumb271644880:
HEARTS OF LOVE CONTEST
Organized by :iconFallenangelgm:
Judges: :iconFallenAngelGM: & :iconHaganenochibisan:

What is it about?
A fanart contest with the characters of our manga project HEART OF WILDFIRE with the main theme of :heart: LOVE, ROMANCE & PASSION:heart:. ANYONE CAN JOIN!

1st prize:  150$ USD
2nd prize: 75$ USD
3rd prize: 24-Month Premium Subscription
4th prize: 12-Month Premium Subscription
5th prize: 1500 points
A 3-Month Premium will be given to 10 entries as HONORABLE MENTIONS

NUMBER OF ENTRIES ALLOWED: NO LIMIT

DEADLINE: APRIL 14TH 2012, 11:59PM (GMT -5H00) (it's bee
relation map + work in progress here (fb) =[link]

Finally i DONE IT!
i almost spend half month to finish it....lalallallala~XD
welcome download and see all the detail!
WOW!

heart-of-wildfire OC:
Girls in front (left to right)
-SANYA OLSAHANN
-MARICIEL D MYRA
-MELANDRY
-MISAORA

Guys (left to right)
-RYO
_SAHN
-TAIRO
-DEMITEL
-ZIAX CLAYRION
hearts of love inside...
sorry for my poor english, so the
relation map + work in progress here =[link]

i am very enjoy in it~
XD

my other work = [link]